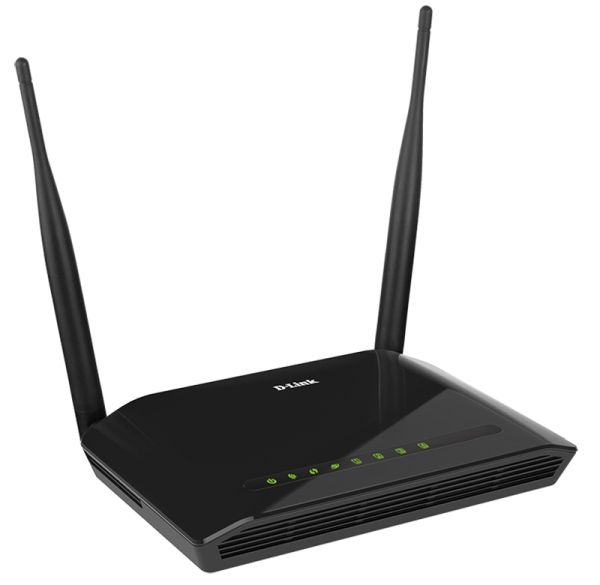 DAP-1360
נקודת גישה אלחוטית בתקן 802.11n עד 300Mbps עם 4 פורטים LAN ופורט WAN
היכן לקנות
תאור
Wireless Interface
Using DAP-1360, you are able to quickly create a wireless network and let your relatives or employees connect to it virtually anywhere (within the operational range of your wireless network). The access point can operate as a base station for connecting wireless devices of the standards 802.11b, 802.11g, and 802.11n (at the rate up to 300Mbps).
The device supports multiple functions for the wireless interface: several security standards (WEP, WPA/WPA2), MAC address filtering, different operation modes (access point, router, client), WPS, WDS, WMM.

Access Point Mode
You are able to use DAP-1360 switched to the access point mode to create a wireless network or to connect to a wired router.

Router Mode
You are able to connect DAP-1360 switched to the router mode to a cable or DSL modem or to a private Ethernet line and use a high-speed Internet connection to successfully fulfill a wide range of professional tasks.

"Client" Function
The "client" function in the access point mode allows using DAP-1360 as a wireless client and a wireless repeater, in the router mode as a WISP repeater.

Security
In the router mode, the DAP-1360 device includes a built-in firewall. The advanced security functions minimize threats of hacker attacks, prevent unwanted intrusions to your network, and block access to unwanted websites for users of your LAN.

Easy configuration and update
You can configure the settings of the DAP-1360 device via the user-friendly web-based interface (the interface is available in several languages).
Now you can simply update the firmware: the access point itself finds approved firmware on D-Link update server and notifies when ready to install it.
מאפיינים כללים
WAN Interface
• 1 10/100BASE-TX Ethernet port for cable or DSL modem or private Ethernet line

LAN Interface
• 1 10/100BASE-TX Ethernet port

WLAN Interface
• IEEE 802.11n (up to 300Mbps)
• IEEE 802.11b/g

Antenna
• Two 5dBi detachable omnidirectional antennas
• RP-SMA connector

Frequency Range
• 802.11b
    ◦ 2400 ~ 2497MHz ISM band
• 802.11g
    ◦ 2400 ~ 2483.5MHz ISM band
• 802.11n
    ◦ 2400 ~ 2483.5MHz ISM band

Modulation Schemes
• 802.11b: DQPSK, DBPSK, DSSS, CCK
• 802.11g: BPSK, QPSK, 16QAM,
64QAM with OFDM
• 802.11n: BPSK, QPSK, 16QAM,
64QAM with OFDM

Operation Modes
• Access point mode
• Router mode

Network Functions
• WAN connection types
    ◦ PPPoE
    ◦ Static IP
    ◦ Dynamic IP
    ◦ Static IP + PPPoE
    ◦ Dynamic IP + PPPoE
    ◦ PPTP/L2TP + Static IP
    ◦ PPTP/L2TP + Dynamic IP
• DHCP server/relay
• DNS relay
• VPN pass-through (PPTP/L2TP)
• Dynamic DNS
• Static IP routing
• Remote management
• Network statistics for each interface
• IGMP Proxy
• RIP
• Support of UPnP IGD
• WAN ping respond
• Support of SIP
• Support of RTSP
• PPPoE pass through

Wireless Connection
• Supported security settings
    ◦ WEP
    ◦ WPA/WPA2 Personal
    ◦ WPA/WPA2 Enterprise
• MAC filter
• Managing connected stations
• PIN and PBC methods of WPS
• WMM (Wi-Fi QoS)
• Advanced settings
• WDS
• "Client" function (access point mode)
    ◦ Wireless network client
    ◦ Wireless network repeater
• "Client" function (router mode)
    ◦ WISP repeater

Firewall Functions
• Network Address Translation (NAT)
• Stateful Packet Inspection (SPI)
• IP filters
• URL filter
• MAC filter
• DMZ
• Prevention of ARP and DDoS attacks
• Virtual servers

Configuration and Management
• Multilingual web-based interface for configuration and management
• Access via TELNET
• Firmware update via web-based interface
• Automatic notification on new firmware version
• Saving/restoring configuration to/from file
• Support of remote logging
• Automatic synchronization of system time with NTP server and manual time/date setup
• Ping function
• Traceroute utility