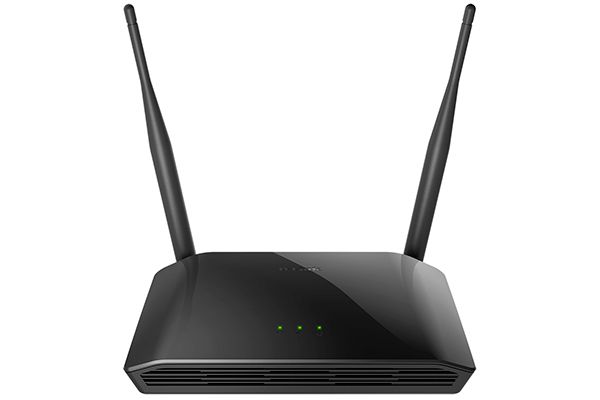 DIR-615
EOL
נתב אלחוטי בתקן 802.11n עד 300Mbps עם 8 פורטים LAN במהירות 10/100Mbps
היכן לקנות
תאור
Wireless Interface
Using a wireless router DIR-615, you can quickly create a wireless network at home or in the office, which will allow your employees or members of your family to connect to your wireless network virtually anywhere (in the range of a wireless network). A router can act as a base station to connect to a wireless network devices, operating according to the standards 802.11b, 802.11g and 802.11n (at speeds of up to 300 Mbit / s).
The router provides many functions for the wireless interface. The device supports several security standards (WEP, WPA / WPA2), filtering connected devices MAC-based address, and allows the use of the WPS and WMM.
In addition, the device is equipped with a button to switch off / on Wi-Fi-network. In case of need, such as leaving your home, you can turn off the router's wireless network at the touch of a button, the device connected to the LAN-port router will remain in network.

4-port switch
Built-in 4-port switch allows you to connect computers equipped with Ethernet-adapters, game consoles and other devices to your network.
 
Security
Wireless Router DIR-615 features a built-in firewall. Enhanced security functions minimize threats of hacker attacks, prevent unwanted intrusions into your network.
 
Easy setup and update
To set up a wireless router DIR-615 uses a simple and user-friendly web-interface (available in several languages).
Now you can easily update the firmware - the router itself is validated on the server version of the software update D-Link and notifies the user ready to install it.
מאפיינים כללים
Minimum system requirements
• Cable or DSL-modem with an Ethernet port
• A computer running Windows XP SP2, 2000 SP4 or Mac OS X (v10.4/v10.3) or Linux with installed Ethernet-adapter
• Internet Explorer 6 or Firefox 1.5 or higher

Standards
• IEEE 802.11b/g/n
• IEEE 802.3, 802.3u

WAN interfaces
• 1-port 10/100BASE-TX Ethernet
• Supports DSL and cable modem

LAN interfaces
• 4-port 10/100BASE-TX Ethernet
• All ports support auto MDI / MDIX cross
• All ports support flow control, 802.3x (full duplex) and back pressure (half duplex)

Antenna
• 2 fixed dipole antennas

Safety
• WEP 64/128-bit data encryption (user-selectable)
• Wi-Fi Protected Access (WPA/WPA2)
• WPS (Wi-Fi Protected Setup)
• Two SSID

Mximum speed of the Internet
(For hardware revision K1/K2)
• Static IP: 94.2 Mb / s
• Dynamic IP: 94.2 Mb / s
• PPTP: 85.6 Mb / s
• L2TP: 87.3 Mb / s
• PPPOE: 93.1 Mb / s

Wireless speeds
• 802.11b: 11, 5.5, 2 and 1 Mbit / s
• 802.11g: 54, 48, 36, 24, 18, 12, 9 and 6 Mbit / s
• 802.11n: up to 300 Mbit / s

Transmitter output power
• 802.11b
17 dBm at 11, 5.5, 2 and 1 Mbit / s
• 802.11g
14 dBm at 54 Mbit / s
14 dBm at 48 Mbit / s
15 dBm at 36 Mbit / s
16 dBm at 24,18,12,9,6 Mbit / s
• 802.11n
13dBm at MCS0 ~ MCS15

Receiver sensitivity
• 802.11b
-85dBm at 11 Mbit / s
-86dBm at 5.5 Mbit / s
-87dBm at 2 Mb / s
-88dBm at 1 Mb / s
• 802.11g
-71 DBm at 54 Mbit / s
-72 DBm at 48 Mbit / s
-74 DBm at 36 Mbit / s
-75 DBm at 24 Mbit / s
-78 DBm at 18 Mbit / s
-82 DBm at 12 Mbit / s
-86 DBm at 9 Mbit / s
-88 DBm at 6 Mbit / s
• 802.11n (HT20)
-86 DBm at MCS0
-84 DBm at MCS1
-80 DBm at MCS2
-77 DBm at MCS3
-75 DBm at MCS4
-72 DBm at MCS5
-71 DBm at MCS6
-69 DBm at MCS7
• 802.11n (HT40)
-82 DBm at MCS0
-80 DBm at MCS1
-77 DBm at MCS2
-73 DBm at MCS3
-72 DBm at MCS4
-68 DBm at MCS5
-66 DBm at MCS6
-65 DBm at MCS7

Frequency band
• 2.4 to 2.462 GHz

Firewall security
• Network Address Translation (NAT)
• Stateful Packet Inspection (SPI)
• MAC-address filtering
• URL Content Filtering

Device control
• Managing Web-based interface using the browser Internet Explorer v6 or higher, or Firefox 1.5 or higher

Indicators
• Power
• Status
• Internet
• WLAN
• LAN (1 to 4)
נתונים פיזיים
Input Power
• 5V DC 2A, an external power adapter

Certificates
• CE
• FCC

Operating temperature
• 0 ˚ to 40 ˚ C